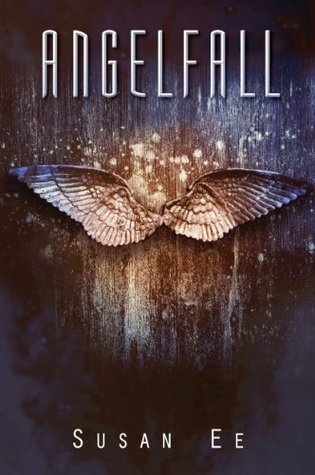 Genre:
Young Adult, Paranormal
Published:
May 23, 2013
Publisher:
Hodder and Stoughton
Pages:
326

Source:
NetGalley
Synopsis:
It's been six weeks since the angels of the apocalypse destroyed the world as we know it. Only pockets of humanity remain.
Savage street gangs rule the day while fear and superstition rule the night.
When angels fly away with a helpless girl, her seventeen-year-old sister Penryn will do anything to get her back...
My Rating:
Review:
I received this book from NetGalley for an honest review, all reviews and opinions are my own.
This is the first book of the Penryn and End of Days Trilogy. It is a very fast paced book, I loved it so much. I know I am like the last person to get on this bandwagon but I am glad I did. I can see why so many others love this book. I can't wait to start the next one.
Penryn is a girl who lives with her sister who is in a wheelchair and her mother who is crazy, and she has to protect these two and be the grown up. Penryn's sister Paige wasn't always disabled but after their mother had an episode something happened that is still a mystery to where Paige could no longer walk. I love how strong Penryn is and really steps up to the plate to take care of the people she loves. She still has weaknesses though which makes her human and also I think helps Raffe start to care for her.
Oh what can I say about Raffe other than he is yummy and I can't wait to see more of him and Penryn together. At first I was worried he was going to be like Damon from the Lux series, you know kind of a mean person to try to keep her at arms length. Though Raffe can be distant he isn't really to mean to her till the end of the book where he says he doesn't even like her. I think she should have known though he was lying to cover up his own feelings though, I mean who would constantly keep watch over you and protect you when you mean nothing to him. It just wouldn't happen.
Like I said the story was fast paced and kept moving at a good pace. I ended up flying through it that's how great this was. This one of course left on a cliff hanger so I am eager to see what happens next and how Raffe is going to get his wings back and how Penryn is going to deal with where she is at and her family.