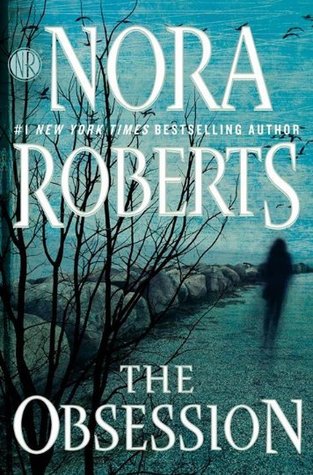 Genre:
Romance, Romantic Suspense
Published:
April 12, 2016
Publisher:
Berkley
Pages:
464

Source:
First to Read
Synopsis:
Naomi Bowes lost her innocence the night she followed her father into the woods. In freeing the girl trapped in the root cellar, Naomi revealed the horrible extent of her father's crimes and made him infamous.
Now a successful photographer living under the name Naomi Carson, she has found a place that calls to her, thousands of miles away from everything she's ever known. Naomi wants to embrace the solitude, but the residents of Sunrise Cove keep forcing her to open up—especially the determined Xander Keaton.
Naomi can feel her defenses failing, and knows that the connection her new life offers is something she's always secretly craved. But as she's learned time and again, her past is never more than a nightmare away.
My Rating:
I received this book from the First to Reads program for an honest review, all reviews and opinions are my own.

I really liked this one I am learning that I like a lot of what Nora Roberts writes. The last thing that I read by her though I did not like the main character which unfortunately makes it hard to continue on with the book but in this one I loved Naomi and how she was so strong yet she did have her weaknesses. Xander is a really good fit for her I think pushes her into uncomfortable territory for her but still lets her make the ultimate decision regardless.

The book took a twist ending I thought it was going to be something completely different then what it was. The ending was quiet short, I am not sure why other than to say maybe it wasn't about the ending but more about the middle and how she changed through out her life even and grew even with the horrors she has seen and the ugliness of humanity that she shouldn't of had to endure.

I think the title relates to the book really well it not only tells of just one person's obsession through out the book but many her brother has an obsession with learning what their father did and how he hid it to become a better detective to hunt down others and put them away. Then there is the fathers obsession with fame and wanting to be in the spotlight once he was arrested. Also there is Naomi's obsession with work and putting her all into it to ignoring people and trying to ignore her past. Which doesn't work out real well.