Genre: Urban Fantasy
Published: Nov. 21, 2014
Publisher: Etopia Press
Pages: 223
Synopsis:
This isn't the afterlife she expected...

Jen MacLellan can't get the hang of being a reaper. She's been separated from Jack, the man she loves, and is stuck with an annoying telepathic link to her ill-tempered mentor, Sam. Now Death is breathing down her neck, promising to remove that annoying link if she gives him what he wants. But when reapers begin to disappear back on earth, leaving behind walking, talking dead people, Jen and Sam are thrust into a dangerous mission to recapture the souls, and a passionate physical relationship that complicates everything.

Jack Norris has no memory prior to waking up on the half-demon Nulcifer's couch six months earlier. As he begins to investigate his past, he discovers a string of past lives tied together by a beautiful, mysterious brunette. Who is she? And why does finding her seem like a life or death proposition?

When Sam falls victim to fate during a routine visit to earth, Jen's devastated. Desperate to get him back, she runs smack into the man she never thought she'd see again—Jack. She tries to keep her distance, but there's no time to be awkward if they want to save Sam. When sinister plots are revealed, and betrayals threaten everything, she's forced to make some tough choices—and learns that life is just as difficult when you're dead.

Buy Links:
Amazon
│
Barnes & Noble
│
ARe
│
Etopia Press
│
Kobo
│
iTunes
About the Author: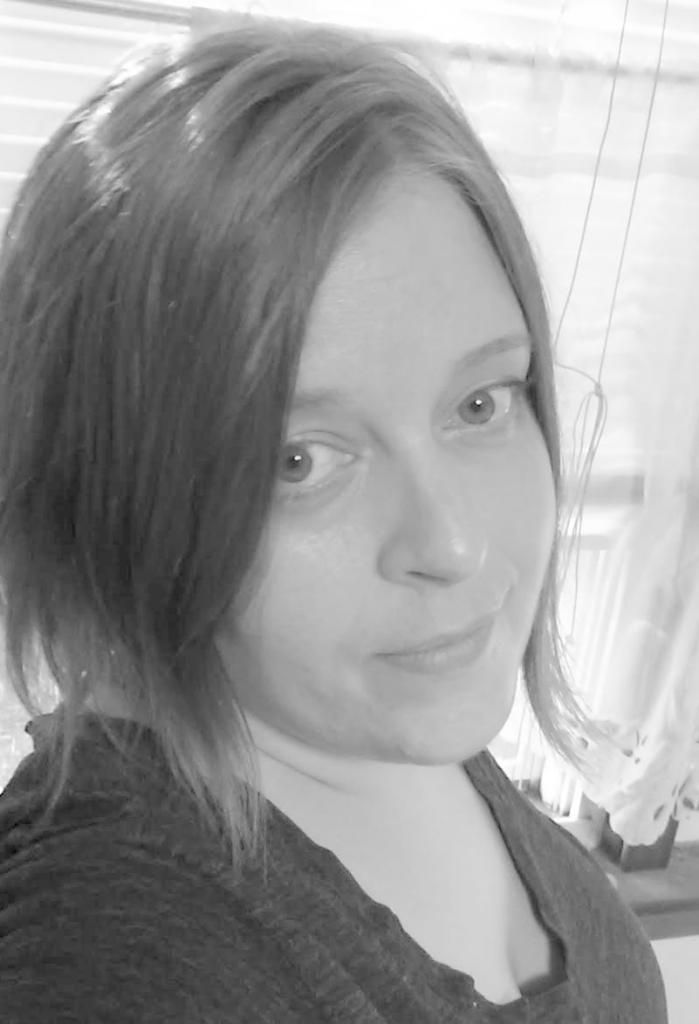 Nessie is a Massachusetts native and mother of two who has dabbled in everything from abstract painting to freelance sports reporting. She also loves a good story, whether it's reading or writing one. Living Dead Girl and Reaper Madness, the first two novels in her urban fantasy Living Dead World series, were published by Etopia press in 2014.
Author Links:
My Rating:
Review:
I received this book from Red Moon Book Tours for the book tour, all reviews and opinions are my own. I am very glad I could be a part of this book tour and if you would like to check out the rest of the blog tour
here
for the official schedule don't hesitate to do so.
Now this is what I am talking about! I was intrigued by this book because it was about reapers and for some reason or another I seem to have picked up many books that are about reapers lately. I was sad that, though the summary of the first book hinted to her being a reaper that didn't happen closer to the end but here in the second book she is one and now we get to see her in all her grim reaperness! Or not... Come to find out she isn't very good at the whole thing, and Sam doesn't let her forget it.
This book was a whole mess of feels for me. Since the first book was mostly about Jack and Jen I became team Jack and Jen. But in this book man do things take a turn, now Sam is interested in Jen and he isn't all what he seems to be either. I felt like I was on a roller coaster when it came to Sam. At first you hate him and his snide remarks then you see how kind he can be in a moment then he is back to being a jerk and then he opens his self up to Jen and he is sweet again and so on and so forth, and now I am stuck in the middle and am as confused as the main character is. I definitely can't wait to find out more about Sam and who he really is and I am even intrigued as to what is going to happen to Jack.
For the most part the love triangle seems to be a major point of the plot you do get to see her in her job as a reaper but I hope in the next book we will see even more of her job and hopefully she gets better at doing it.
I have so much to say but I don't want to ruin this series for anyone who hasn't started it yet and since this is the second book that can easily happen. The first book was also good I rated it four stars and can't wait to see where this series is headed. So far the author is working on a third book and she hints that there also might be a fourth book. She also has some short stories that are a part of this world that I can't wait to get my hands on.
Book Tour Organized by: